Take a Deep Dive into Diversity of Thought
In this webinar recording, our expert panel from Talentoday explores psychological models for identifying cognitive diversity and what impact that plays in creating high-performing, inclusive teams.
Leaving no stone left unturned, Daniela Hreniuc and Emily Sloan address the role of diversity of thought in structuring DEI programs, while maintaining demographic and experiential diversity.
Key Takeaways for Employers:
Tangible tools for fostering cognitive diversity
Strategies for boosting inclusion
Predictions for the future of work
Fill Out the Form Below to Access the Webinar Replay!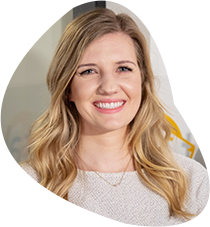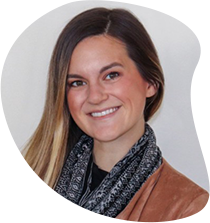 Daniela Hreniuc, I/O Psychologist, Talentoday
Daniela is an Industrial-Organizational (I-O) psychologist, with a Master's Degree from Grand Canyon University. Daniela uses her expertise to provide scientific analysis, consultative services, and thought leadership to organizations for using psychometrics in their employee programs. For Talentomorrow, Talentoday's Foundation, Daniela empowers growth in underserved communities through coaching, mentorship, and digital innovation.
Emily Sloan, Director of Business Solutions, Talentoday
Emily is an HR professional known for digital innovation with a human-centric approach. With a background in traditional HR, HR for HR, and tech implementations, Emily's hybrid role at Talentoday allows her to support Talentoday's clients through leveraging people analytics in DEI programs and to enhance the overall employee experience, while fostering a world-class company culture at Talentoday internally as their HR leader.